Why you should work with EVRC bvba ?
Because of the high

flexibility

availability

involvement

engagement

commitment

independancy

critical mindset

curiosity

transparancy

quality

innovational thinking

entrepreneurial mindset
Cooperation can be agreed on a very flexible way, full-time, part-time, only a day a week or only when needed...
PMaaS (Project Management as a Service) & SMaaS (Service Management as a Service)
---
Our Services
IT Service Management
as a Service (SMaaS)
IT Service Delivery Management : Managing client relation, satisfaction, deliverables, requirement analyses, ...
Service Level Management : SLA's, OLA's, KPI's
Process Management
Service Management : Managing suppliers, contracts, requests, problems, knowledgebase, budgets, invoices, ...
Service Transition Management : Managing changes, incidents, problems, escalations,...
Crisis Management
IT Project Management
as a service (PMaaS)
Software / Application roll-outs, deployments and releases
Infrastructure migrations, moves, implementations
Planning, teamleading, coordination, followup, reviewing and evaluations, budget and resources management
PMO Facilitator : decisive and informative meetings, getting things done,...
All as a "business believing team coach" with a mindset of "happiness at work" , "getting things done" and "the new way of working"; "Work Hard, Play Hard".
On an Agile and Lean approach, reducing waste, being flexible, not 9-to-5 minded, and managing your project and money as it was mine.
---
Experience @ Customers
SME's and Large Enterprises
Pharmaceutics : Retirement and nursing homes, Private Hospitals, Medicines and Therapeutics, Ophthalmologists and Opticians
Automotive Sectors : Leasing companies, Transport & Logistics, ...
Retail : shops, supermarkets, Wholesalers
Energy : Total, gasstations
If there is no STRUGGLE, there's no INNOVATION,
If there is no INNOVATION, there's no CHANGE,
If there is no CHANGE, there's no PROGRESS,
If there is no PROGRESS, there's no IMPROVEMENT,
If there is no IMPROVEMENT, there's no MEANING,
If there is no MEANING, there's another STRUGGLE to IMPROVE.
(Erik Van Ruysevelt)
Erik Van Ruysevelt : "I became self-employed at the age of 23 when I started my first company, and now I'm working as a freelance consultant. I have a broad Service Management experience, combined with strong Project Management skills, Business Analysis and Service Delivery Management. My strong communication, reporting, leadership and people management skills allow me to create a very good relationship between the business and IT as a bridge-builder. My technical account management and 15 years of my own retail company + own Shop, give me also a good understanding of Financial, Marketing, Sales management and Procurement.

I'm focused on productivity and process improvement changes both in operational and startup environments. I am strong solution minded, out-of-the-box thinking, an agile mindset, and highly focused on customer and stakeholder satisfaction. I have a strong empathy with all 'leadership & people management related topics' (psychology and coaching), and with the new way of working (flexibility, open-space, work-life balance).

Thanks to a couple of own business start-ups (ICT services and Event services) I have gained a broad knowledge in financial, marketing, sales, account, project and service management, coaching and advising. Thanks to these experiences combined with several freelance assignments I gained a broad knowledge and experience in Business Analysis, Service & Project management, Asset Management, Incident-Change-Defect-Problem-Request Management, Configuration Management, Deploy & Test Management, Release Management, Roll-out Project Lead. All related to ITIL (v3) Service Transition, Operation Processes & Improvements.

I prefer working in an agile and stressful sprints environment, that's why 'communication, fun/humor and flexibility' are central in my mission objectives, they are essential to achieve great things with passion within a happy team!
Some believings / quotes :
"Work is not a place you go, but something you do."
"Hire character, train skills."
"Have fun, while you can."
"Being at the office from nine-to-five is not as productive as flexworking between nine and midnight."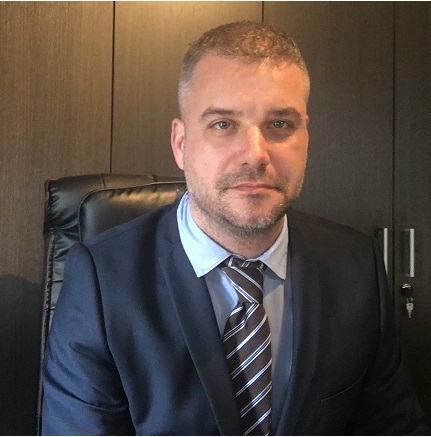 Owner
Erik Van Ruysevelt
Get in Touch
Cooperation can be agreed on a very flexible way, full-time, part-time, only a day a week or only when needed...
Please don't hesitate to get in touch with me for more information or availability.
---
The Office
Phone: +32 473 413 500
Email: Info@EVRC.be
Address: Keerbergen (Belgium)
---
Business Hours
No regular business hours (a day has more than 8 hours).
Call, mail, Skype, Chat, WhatsApp, Linkedin, Facebook, or send a text message. But sorry, only my voicemail is not enabled (too old fashion).